Best Carpet Cleaning Experts, When Only The Best Will Do!
"See the Difference that 32+ Years Experience makes in Carpet Cleaning San Antonio"
Best Carpet Cleaning Experts is your local carpet cleaning company offering quality, courteous and professional carpet cleaning in San Antonio for homes and businesses at affordable prices. For those that want green carpet cleaning, we have a 100% Eco-friendly application for carpets and tile. Our San Antonio carpet cleaning specialists have the knowledge and experience it takes to make your carpets super clean and odor free without harsh chemicals.
We know the importance of keeping your carpet and tile clean. Your tile and carpets not only need to look and smell clean in your home, but they also represent a significant capital investment for your company or home. In addition to leading-edge carpet cleaning methods, we have over 32 years of industry knowledge pertaining to the effective treatment of stains on fabrics, rugs and carpets that allow us to achieve a completely clean result every time. Best Carpet Cleaning Experts, the best carpet cleaning San Antonio demands.
San Antonio Carpet Cleaning Services We Provide
We offer a wide variety of carpet cleaning services that are designed to meet your every need. Best Carpet Cleaning Experts in San Antonio, TX is the leader in residential and commercial carpet cleaning services.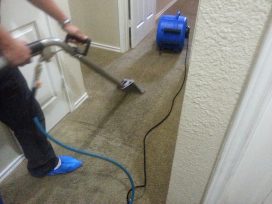 Your First Choice For Carpet Cleaning | When Experience Counts
Our seasoned, professional San Antonio carpet cleaning technicians will show you how clean carpets are meant to look and smell. We will come to your home or business, assess your needs and get your carpets, tile or upholstery cleaned to your complete satisfaction. You will be delighted with the results and pleased by our courteous, customized personal service backed by more than 32 years of carpet cleaning and water damage restoration experience. We believe that our carpet cleaning company is the best carpet cleaner you will ever use.
Read What Our Customers Say About Us
Dec 20, 2014
by
Samantha Barber
We found Best Carpet Cleaning online while searching for a "green" carpet cleaning company. We were able to make an appointment within two days and we are so happy with the results. Man was our main ... more reviews...
Our company is one of the most experienced carpet cleaning companies in San Antonio. We have the experience needed to clean your carpets in your entire home and are the best carpet cleaning San Antonio has to offer. Our carpet cleaning professionals are experienced in all types of carpet stains and pet odors and rely upon our own carpet cleaning systems.
Call Best Carpet Cleaning Experts today at (210) 857-0682 or schedule your cleaning online and our experienced technicians will evaluate your home or business and give a free carpet cleaning estimate.