Best Carpet Cleaning Experts, When Only the Best Will Do
"See the Difference that 35+ Years Experience makes in Carpet Cleaning San Antonio"
At Best Carpet we have your health concerns always on our minds while servicing your residence. That is why we include in our pre-spray true disinfectant that makes your home and our working environment the best place to be during and after our cleaning. We our firm believers in staying as green as possible for man and the environment. That is why we actually utilize top-shelf products for our customers.
We are currently following CDC guideliines as we all recover from one of the worst pandemics in recent history. We are front-line workers whether it is carpet and tile cleaning or flood damage restorations. All personell are up on their shots, including covid shots to be safe in our customer's homes. We thank you for trusting us in your homes. We always try to stay up on the greenest, most effective products out here. You can expect this from Best Carpet Cleaning Experts in San Antonio.
Best Carpet Cleaning Experts is your local carpet cleaning company in San Antonio offering quality, courteous and professional cleaning services for homes and businesses at affordable prices.
We also have green carpet cleaning, which is a 100% Eco-friendly application for carpets and tile. Our carpet cleaning experts have the knowledge and experience it takes to make your carpets completely clean and odor free without harsh chemicals. We know the importance of keeping your carpet and tile clean. Your carpet and tile not only need to look and smell clean, but they also represent a significant capital investment for your company or home.
In addition to leading-edge cleaning methods, we have over 35 plus years of industry knowledge pertaining to the effective treatment of stains on fabrics, rugs and carpets that allow us to achieve a completely clean result every time. Our company provides the best carpet cleaning services San Antonio has come to love.
Monthly Carpet Cleaning Specials
We will clean 3 carpeted areas all for only $129.99 Regular $149
Our 3 Room special is our most affordable cleaning package for small areas. Areas must be less than 250 square feet.
Buy 2 Get 1 Free Carpet Protection
Purchase two rooms of teflon advanced protector or green guard and get one room free!
Whole House 5 Areas Carpet Cleaning Special Only $189. Regular $249
Our Best Cleaning Special. This is our best value for cleaning your entire home. We will clean a total of 5 carpeted areas in your home for $189.
Tile Cleaning Special .89 cents, normally .99 cents sq ft.
Our best deal for your tile. Get your tile cleaned for .89 cents per square foot.
Services We Provide
We offer a wide variety of cleaning services that are designed to meet your every need. Best Carpet Cleaning Experts in San Antonio, TX is the leader in residential carpet cleaning and commercial carpet cleaning services and your first choice for carpet cleaning San Antonio.

Your First Choice For Carpet Cleaning San Antonio | When Experience Counts
Our seasoned, professional carpet cleaners will show you how clean carpets are meant to look and smell. We will come to your home or business, assess your needs and get your carpet, tile or upholstery cleaned to your complete satisfaction. You will be delighted with the results and pleased by our courteous, customized personal service backed by more than 35 years of carpet cleaning and water damage restoration experience. We believe that our company is the best carpet cleaning service you will ever use.
Our experience in the cleaning industry has provided us with highly trained technicians that have great knowledge in getting your carpets clean in your home or business. We have taken this knowledge and applied them to our extensive line of cleaning services that include:
Carpet Cleaning
Pet Odor Removal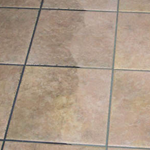 Tile Cleaning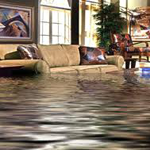 24Hr Water Damage Restoration
Our professional carpet cleaners have over 35 years of experience and will settle for nothing less than the best for your carpets and tile. We have the experience needed to clean your carpets in your entire home and we believe we have the best carpet cleaning San Antonio has to offer. Our professional carpet cleaners, tile cleaning and rug cleaning experts are experienced in all types of carpet stains and pet odors and rely upon our own proprietary cleaning process, not systems used by other carpet cleaners.
We proudly use Procyon cleaning products for all of our carpet cleaning, these are are non-toxic, pet safe, Asthma and Allergy approved and Indoor Air Quality approved. Our cleaning products used are also Safe for Asthmatic and Allergy and Sensitive Individuals, contain no volatile organic compounds and are Green Seal Certified. View more information here.
Call Best Carpet Cleaning Experts today at (210) 857-0682 or get your free quote online and our experienced San Antonio carpet cleaning technicians will evaluate your home or business and give a free cleaning estimate. You will experience the best carpet cleaning in the industry. We guarantee it!
Business Hours: Monday-Saturday 9:00 am to 7:00 p.m.