Best Carpet Cleaning Experts – Your First Choice For Carpet Cleaning San Antonio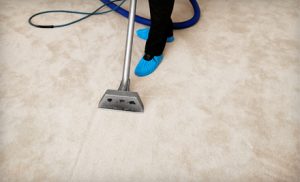 Read why we are your first choice for carpet cleaning in San Antonio, TX. We have the best carpet cleaning San Antonio has come to love and expect.
Best carpet cleaning Experts, Our story:
After working in the insurance claims industry for 10 plus years and then deciding to get into the carpet cleaning industry working for several other large carpet cleaning companies, the owner gained knowledge of San Antonio carpet cleaning and hands on training in all types of carpet & other cleaning services for about 20+ years. Mark Tarbox then started his own carpet cleaning company using that knowledge. Our company has the experience and skilled technicians to clean your carpets the correct way and we have the best carpet cleaning San Antonio has to offer.
Meet Mark, the owner and founder of Best Carpet Cleaning Experts with over 32 years of experience working in the carpet cleaning industry. He gives hand on training and supplies knowledge to all of his carpet cleaning professionals. We are your first choice for carpet cleaning San Antonio.
He saw a need for a full cleaning solution and a better carpet cleaning company in San Antonio after experiencing so many problems with not caring about the customer, inexperienced technicians and company shortfalls working at the previous companies. Mark said he could provide a better cleaning system and provide cleaning services at an affordable price without up-selling customers for services they don't need, so Mark decided to start Best Carpet Cleaning Experts and he we are today.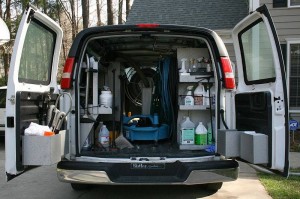 Meet Best Carpet Cleaning Experts, While many people out there think that cleaning carpets is an easy job, it is by far from being an easy process. It takes many man-hours and requires much labor to clean carpets, not to mention all of the expense and equipment to do the job correctly and efficiently. That being said, Mark wanted to give local San Antonio a great service at an affordable price for carpet cleaning while perfecting the best carpet cleaning in San Antonio. We use our own cleaning process and all of our company's carpet cleaning systems are trade secrets.
Family Owned Carpet Cleaning • Best Carpet Cleaning Experts
Our company is family owned and operated, assuring you that you wont have to deal with some corporate company that just hired an inexperienced employee without proper training to clean your carpets. We know our customer want carpet cleaning employees that represent a trustworthy carpet cleaning in San Antonio, TX. We also take pride in our work and are not out to up-sell a customer like the bigger corporate companies do. Best Carpet Cleaning Experts gives you a fair affordable price and stick to that price unless we see something during our inspection that is needed that benefits the customer's carpets. We also screen all of our employees so you will have piece of mind when hiring our San Antonio carpet cleaning company. Best Carpet Cleaning Experts, your best carpet cleaners San Antonio.
Here is one of our Best Carpet Cleaning Experts 5-star reviews.
"A friend of mine referred me to this company touting they were the BEST. True to their name they are the best at what they do. My carpets were extremely soiled from years of kids, sports and pets tracking dirt all over the carpets. To me, my carpets had no chance of ever coming clean to my desire. I had tried other methods and I was just about ready to give up. Best Carpet Cleaning Experts performed absolute magic in my home. Customer service was the best ever. Mark explained in detail every service that was performed and why. He did a thorough walk through of my home and even showed me spots that were not visible to the naked eye. He also recommended services that would help extend the life of my carpets. Estimates and prices were on target and no hidden fees. Don't look any further, these guys are the best. Military friendly also. Definitely recommend this company!"
Carpet Cleaners With Experience
There are many carpet cleaners out there that do carpet cleaning San Antonio, but do they offer you the complete experience? Here is what you will get from Best Carpet Cleaning Experts. I can assure you that it is beyond what you can get from any of the competition. Best Carpet Cleaning Experts, the best carpet cleaning San Antonio loves and expects.
Our company has seasoned professional carpet cleaners who can recommend a cleaning method most appropriate to tackle the job and free you from any other hassles associated with cleaning your carpets or tile. Doing so will extend the life of your carpet for yet another 10 years and will keep your room smelling clean.
Carpet steam cleaning in San Antonio
Carpet is arguably one of the top winners in terms of flooring choices. A lot of people will agree that carpets definitely deliver a certain degree of versatility, and comfort to a room.
It is a very good foundation for your entire decor. How you use it depends on your own choosing; you can either use it to give a room some formal elegance or tone it down with its casual chic. Plus, carpet comes in a wide selection of colors and style that will complement any kind of decor. With Best Carpet Cleaning Experts, you are sure to receive the best carpet cleaning San Antonio loves.
Types of carpets that we clean:
Carpet Runners
Mohawk Carpet
Wool Carpet
Frieze Carpet
Berber Carpet
Carpet Padding
Wall to Wall carpet
Commercial Carpet
Carpet is considered a major purchase. Replacing it can be very expensive, therefore it makes good sense to maintain and take care of your carpets. Regular vacuuming is an easy way to help keep it clean. It removes dirt, mud, hair and other particles off your carpet. But using a professional San Antonio carpet cleaning company each year can extend the life of it for many years to come.
Like it or not, there will come a time that your carpet might be subjected to some staining, not to mention the normal wear and tear. Scuff marks, soda spillage, urine, blood, coffee stains – these marks if left untreated might ruin your carpet's overall appearance.
Stain Removal Service
Simple stain removal treatments can be performed at home such as soaking a rug with club soda or with hydrogen peroxide diluted with water, however, if these fails, it's a must to consult the services of professional carpet cleaners near your place of residence.
Our company utilizes the latest cleaning equipment along with technology tested and proven to eliminate even the toughest carpet stains. We would normally use an industrial strength stain remover to get rid of those stains, deep clean and restore your carpet back to its original beauty, but we also have green carpet cleaning that will do the same job. Contact Best Carpet Cleaning San Antonio for a free phone estimate regarding a suitable carpet cleaning method at (210) 857-0682.
You can count on Best Carpet Cleaning Experts to do the job right the first time. And you won't feel embarrassed referring us to others. We state our name on it. Best Carpet Cleaning San Antonio take pride in all of our work. We believe we have the best carpet cleaning San Antonio has to offer. That's why we consider ourselves as being the best in San Antonio. We want your business, bar none. We want to be your only San Antonio Carpet cleaning service and we are here to prove it.

For the past thirty years we have been serving customers with carpet cleaning in San Antonio, TX and surrounding areas and throughout this time it is that commitment that made us grow and succeed. Seeing as most of our business comes from customer referral's we understand how important it is to keep our high standards of both the quality of our work and courtesy of our technicians. Your local San Antonio carpet cleaners, Best Carpet cleaning Experts is the best carpet cleaning San Antonio has to offer.
Our Guarantee
From the owner:
I'm Mark, the owner of Best Carpet Cleaning Experts in San Antonio and I am proud to offer you and your family the best services in San Antonio carpet cleaning. Our company doesn't just offer a wide range of cleaning services, but we are also committed to providing outstanding customer service for all of our steam cleaning services, and have a 100% Satisfaction Guarantee to back up all of our work. We treat you right from start to finish so you end up with great looking carpets at a great price and the best carpet cleaning San Antonio demands.
Schedule online today and our experienced San Antonio carpet cleaning technicians we will evaluate your home or business for free. Our company will strive to be your local carpet cleaners to provide the best carpet cleaning in San Antonio, TX. We believe we have the best carpet cleaning San Antonio, TX has to offer. Call Best Carpet Cleaning Experts today at (210) 857-0682.