Your home or business-place's tile and grout can be tough to keep clean, we know. Between the normal foot traffic, accidents, and spills, keeping clean grouts and clean tile can be a full time job. Since no one has time for that, let us do it for you.


Best Carpet Cleaning Experts is a family owned and operated San Antonio tile and grout cleaning company that has been servicing the San Antonio area faithfully for over 60 years now. In all of our years of experience, you could say we've done our part for the community, serving thousands of residents and rising to the top of our trade. But it wasn't all for nothing, we got here by always putting our customers first, keeping an open ear and an honest business ethic. The aesthetic of your home or place of business is important to you, we get that. And we get that you aren't looking to drop a handful of cash into the wishing well and hope for the best, that you want to know your hard earned money is being put to good use getting your tile and grout squeaky clean.
We always make a point to maintain an honest, open dialogue with our customers, so you'll be able to see for yourself what kind of results we can bring to the table. There can be some tough decisions to make when going about deciding when to have something professionally cleaned, or replaced. Your damaged, stained, discolored or blemished tile may seem like a lost cause, and getting down to scrub all those grouts out is undeniably super tiring, but when we say we can pull something off, you're getting our unofficial guarantee. Our experts come equipped with the state of the art tools, machines, and capability, to keep our work as efficient and effective as possible.
We cut no corners and leave no rock unturned, as it were, so that when we do the job it gets done right, the first time. You don't have to worry about sending us on our way after the cleaning, and then noticing all of the spots that were missed like you may with too many other companies. In fact, we hold ourselves to a 14 day 100% satisfaction guarantee. This means that if you don't find yourself completely satisfied with the job we've before 14 days has passed since the cleaning, you can just call us up and we'll come back and clean it again.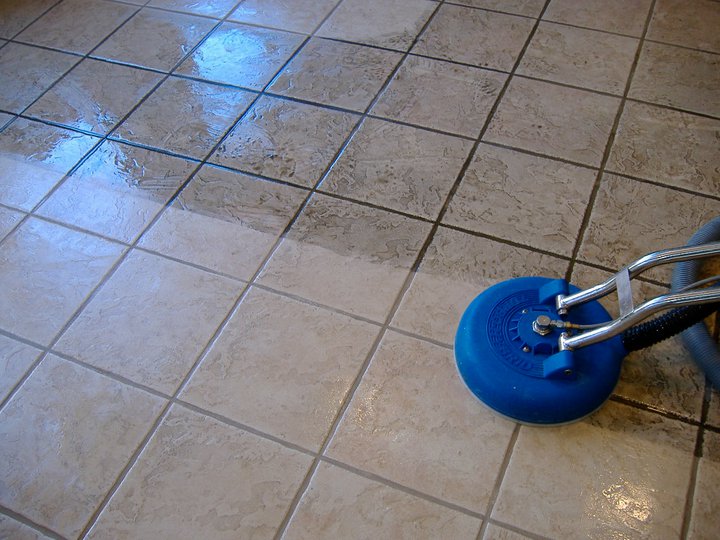 This type of practical, ethical business behavior is what's put us on the top of the San Antonio tile cleaning industry, and we don't plan on giving up our spot any time soon. As long as the San Antonio needs affordable, reliable tile and grout cleaning, we'll be right here waiting to provide it. You're not on your own, and if you need the best tile and grout cleaning San Antonio has to offer, don't hesitate to give us a call at 210-857-0682.