We Provide Best in Carpet Cleaning San Antonio!
Are you ready for the ultimate carpet cleaning and tile cleaning in San Antonio, TX?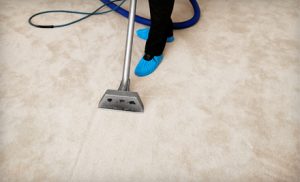 Best Carpet Cleaning Experts upon arrival your will walk all of the areas you want cleaned. A pre-inspection is done using a UV light to find areas that have been affected with pet damage or just plain spills of liquid. We also use a hydro sensor or probe, that can penetrate into the carpet allowing us to find out if your carpet padding is wet. Our carpet cleaners will discuss with you anything else that might be needed to insure you of getting a clean, and effective steam cleaning for your residence or business. Our company provides the best carpet carpet cleaning San Antonio demands.
Our experience in the carpet cleaning industry has provided us with highly trained carpet cleaners that have great knowledge in getting your carpets clean in your home or business. Our green carpet cleaning system also contributes to a special kind of clean without harsh chemicals and we provide hardwood floor cleaning for those that do not have carpet in their homes. We have taken this knowledge and applied them to our extensive line of cleaning services that include:
We can clean carpet with a variety of methods. We prefer the truck-mounted steam cleaning system which is the main one used by our company and recommended by carpet manufacturers. Dry foam cleaning is a surface or top cleaning, it is like shampooing your hair, without rinsing your hair. Where does the dirt go? We will tell you it is driven deep into the carpet fibers, and this residue being left in the carpet has a sandpaper effect, causing unnecessary wear and tear in your traffic areas. We prefer to have the items in your home picked up, so we can focus on just the cleaning process.
We are not furniture movers, but can move light items sofa, coffee table, light chairs. Our insurance does not cover allow us to move electronics, antiques, or breakable items. It is best to have the carpet prepped or vacuumed for us to start cleaning, if we need to do it before we start cleaning, there might be a small charge.
We also specialize in hardwood floor cleaning for your wood floors, which gets them completely clean as well as water damage restoration for floods in your home.
Best Carpet Cleaning Experts, your pros for the best in carpet cleaning San Antonio
Over the years I have worked for "big corporate cleaning companies", learning from their downfalls, I have turned my steam cleaning company into a successful one by refusing to follow in their business models. I have applied my knowledge and training into my own green carpet cleaning company. I have found these larger companies generally don't care, and seek to extract as much money as they can from the customer. Before our carpet cleaners start any cleaning we recommend exactly what your carpet needs, nothing more and nothing less. Other carpet cleaning companies do volume or several jobs a day, verses our 5 to 6 jobs maximum. This allows us to give you a more personal and hands on approach to allow us more time to spend cleaning your carpets and tile.
We would rather have a few carpet cleaning or tile cleaning jobs, that are done right to customer expectations, than high volume with customer complaints. We place our vacuum hoses at the end of the home and use blankets under them allowing us to work our way out of the home or business.
We start spraying or pre-spot, and prepping at the front of the house, so we will be able to start at the furthermost point of the home. We blast the dirt and dust particles into submission using 200 to 220 degrees heat, making it liquefy to be extracted by our larger vacuum hoses, taking it straight out to our truck. When we are steam cleaning your carpet we are rinsing the dirt, and pre spot with a acidic rinse. This leaves the carpet residue free.
Most companies don't spend the extra expense to do this for carpet cleaning or tile cleaning. Many time if needed, we will speed dry each room or tag a blower behind the rooms we are cleaning for a faster drying time. Most rooms will be raked or brushed lifting the pile, for a faster drying time as well. Carpet's can dry anywhere between 2 and 8 hours, depending on different variables. Really dirty carpet increases the dry time. Other companies would charge a lot more to do these steps, for what we would consider to be just a good normal job. Our company wants to be the best carpet cleaner San Antonio offers, thats why you should call our trusted professionals first.
6 Reasons Why People Choose Best Carpet Cleaning Experts in San Antonio, TX
1. Local Reputation
With the best in carpet cleaning San Antonio, the way we treat you is how we would like to be treated ourselves. We want our customers to be satisfied.
2. Personalized Service
Mark, the owner of Best Carpet Cleaning Experts, still works 'hands on' making sure any cleaning job gets done right throughout the San Antonio area with Personalized Service.
3. Experience
Best Carpet Cleaning Experts has over 32 years of experience and prides ourselves on being the best in carpet cleaning San Antonio.
4. Green Carpet Cleaning
We offer green carpet cleaning to our customers which is pet and family friendly with no harsh chemicals or residues left behind.
5. 100% Guarantee
Best Carpet Cleaning Experts stands behind all of their carpet cleaning San Antonio. We do the job right the first time and offer a 14 day 100% satisfaction guarantee.
6. Affordable Prices
Our prices are some of the lowest for carpet cleaning San Antonio, for the quality of work and 32+ years of knowledge and experience that comes along with our low pricing.


After the job is completed, we discuss with the customer what did or didn't come out. We have spotters for everything, and we are truly experts at what we do. Before you sign off on our invoice to pay us, we make sure you are happy with us, and our service to you, our customer.
Our steam cleaning company has the experience needed to steam clean your carpets in your entire home. Our professional carpet cleaners are experienced in all types of carpet, tile, hardwood floors, fabric stains and pet odors.
Call or schedule your cleaning online and Best Carpet Cleaning Experts experienced technicians we will evaluate your home or business and give a carpet cleaning estimate. We will also give you the best in carpet cleaning San Antonio has come to love.
Call us today at 210-857-0682 or Schedule Your Cleaning with Best Carpet Cleaning Experts. Your first choice for local Carpet Cleaners San Antonio!
We provide carpet cleaning, tile cleaning, upholstery cleaning and hardwood floor cleaning services to San Antonio, TX and the following surrounding areas: Stone Oak TX, Helotes TX, Shavano Park TX, Leon Valley TX, Timberwood Park TX, Alamo Heights TX, Garden Ridge TX, Hollywood Park TX, Cibolo TX, Castle Hills TX, Terrell Hills TX, Universal City TX, Kirby TX, Schertz TX, Live Oak TX, Converse TX, Universal City TX, Fair Oaks Ranch TX, Boerne TX.