Your First Choice for the Best Carpet Cleaning Stone Oak Demands – Best Carpet Cleaning Experts

STONE OAK San Antonio, like many of the small cities and towns in San Antonio, Bexar County, is undergoing a lot of change and activity these days. Along with the new roads, shops, and other improvements in the area, maybe you and your family are also planning some changes. Maybe you have just moved into a new house in Stone Oak, but there is still one thing on your mind, whether you are selling your old Stone Oak home, or simply rented, it is important that you get those carpets cleaned before you sign off.
Natural wear and tear over time brings with it a certain amount of normal dirt and 'grubby' staining which gets ground in and adds to the general soiled look of your carpets. Children and adults alike are often equally guilty of dragging in dirt, mud and decomposed leaves which get squashed on the bottoms of their boots and shoes, especially during the last 90 plus days of very rainy weather. And, of course, it all ends up on the living room carpet, the bedroom carpet, and so on.
And, if there are any pets, such as a cat or a dog, it is without a doubt that at some point in time, he or she, will have had what was purely an "accident" on your carpets, possibly in a corner somewhere. However, it does not take long to set in and it creates a lasting odor. Often, other carpet cleaners prefer not to deal with this type of situation.
Regardless, there are no two ways about it; you need these carpets cleaned now, and you want a carpet cleaner company that you can depend on, one that is reliable, and experienced. Best Carpet Cleaning Experts is your answer with the best carpet cleaning stone oak demands.


No worries there. With everything else you have to do, this is one decision you do not have to stress over. Just a quick call to the best carpet cleaner provider in San Antonio: of course, that's Best Carpet Cleaning Experts Stone Oak San Antonio TX. We will send our professional experts out right away to your Stone Oak location. After inspecting your carpets, and discussing our procedures with you, we will utilize our special state-of-the-art, truck-mounted systems to give your carpets an excellent cleaning. You even have a choice of our quality "Green" Carpet Cleaning Services, the best "Green" carpet cleaning in Stone Oak San Antonio.
We Provide the best in carpet cleaning Stone Oak services:
Carpet Cleaning
Tile Cleaning
Hardwood Floor Cleaning
Upholstery Cleaning
Oriental Rug Cleaning
Emergency Water Damage Restoration Services
Residential Steam Cleaning
Commercial Carpet Cleaning
Locally owned and operated, Best Carpet Cleaning Experts in Stone Oak San Antonio is a small business that really knows how to clean carpets; and we take pride in our 32 year San Antonio carpet cleaning reputation.
You can leave everything in our experienced and capable hands. We know that you are particular and have high standards. Soon, you will have a spotless carpet that will surely please and impress.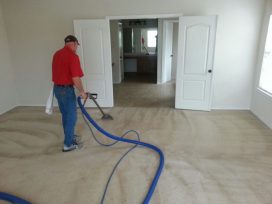 We have a lot of customers in Stone Oak San Antonio and we know what you want done. Our many customers write us letters, and send us videos telling us how pleased they are with our expert carpet cleaner services. You will find their letters and videos on our website, on yelp, and on the internet. When we are finished you, too, will be very satisfied and your Stone Oak carpets will be beautiful everything you wanted them to be, and more.
We provide steam cleaning, carpet cleaning, tile cleaning and hardwood floor cleaning services to the following zip codes in Stone Oak San Antonio, TX:
Stone Oak, TX 78258
Stone Oak, TX 78259