Best Carpet Cleaning Experts – A Company With Experience
Best Carpet Cleaning San Antonio cares about your carpet, tile, and upholstery cleaning needs. Our carpet steam cleaners are ready to tackle any problems you may have and have grown to be the best carpet cleaners San Antonio demands.
What we believe that's great about our San Antonio carpet company is that we actually care about how clean your carpets are, your family and your individual needs. Why? Because we will do the best work and want you to refer us to others. The problem with many other carpet cleaners out there is that they really don't seem to put a customer's needs at the top of their list. Read the 6 reasons why customers choose our steam cleaners over the competition.
Ranging from high quality carpet cleaning and the many services we provide plus our over 32 years of experience, you will be calling us back once you see the best carpet cleaning San Antonio difference. We also guarantee all of our work. We won't pressure you with a high pressure sales pitch to sell more carpet cleaning services. We come out to only do what is needed. We tell you whats wrong and let you "the customer" decide what you wish to do.
With low affordable prices and high quality service, our San Antonio carpet cleaning business is here stay. We always inform the consumer and let them make the right choices for their floors by providing them knowledge of the problem and how the best way to solve it. Whether it's a pet stain, urine odor, tile mildew, or dingy and dirty smelly carpet, most instances our steam cleaning company can make it look and smell like new again. Our carpet cleaners inspect all surfaces before even attempting to clean any areas of your home, including performing hardwood floor cleaning.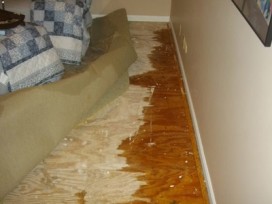 Our exclusive unique cleaning process for pet stains, carpet and tile is something we brag about because we know the job will get done right. Our carpet cleaners also know that very few San Antonio carpet cleaning companies know how to do what we do best. Our 30+ years experience in the San Antonio carpet cleaning business says it all. Each time we receive a testimonial from a satisfied customer, our faces light up with a smile, because we know our work was done correctly and to the best of our ability. We are your first choice for steam cleaners and best carpet cleaning San Antonio has come to love and expect.
Best Carpet Cleaning Experts, The San Antonio Carpet Cleaning Pros
Our company isn't a here today gone tomorrow type of cleaning company and is not looking for a way to make a quick buck. We are here to stay and our length of time in business and experience prove it. With the thousands of San Antonio homes and businesses that we have performed carpet, tile cleaning and hardwood floor cleaning throughout our time in business and on our resume, we remain at all times committed to providing our San Antonio carpet cleaning customers nothing the highest quality services and best trained professionals.
Our steam cleaning services include a wide array of diverse cleaning systems for all of your floor and upholstery surfaces. We also provide hardwood floor cleaning, tile cleaning and stone cleaning. Our carpet steam cleaners have 24 hour emergency service in case you ever have a flood emergency or a house leak. We can be out usually within 1 hour after a call, to take care of any water damage restoration or flood water damage problems.
Our Quality in Carpet Cleaning San Antonio Speaks for Itself
From the owner:
"I am proud to offer you our company that does carpets, tile cleaning and upholstery cleaning right the first time and serves the needs of you, the customer. For 30 years, Quality, service and your needs have been our business. We don't just offer a wide range of carpet cleaning San Antonio, but and other steam cleaning services for you and your family, but we are also committed to providing outstanding customer service, and we have a 100% satisfaction guarantee to back it up. We believe you will be happy and satisfied with all of our services, so much that you will refer us on to all of your friends and family."
Sincerely, Mark
Why so many people choose us, Best Carpet Cleaning Experts for the best Carpet Cleaning San Antonio has to offer. Call Best Carpet Cleaning Experts at 210.857.0682 or get your free quote and have us take care of all your carpet cleaning, tile cleaning and hardwood floor cleaning today today.