Are you a dog person or cat person? This is an age old question. Well, we all know that whether you like dogs or cats more, NO ONE likes the messes they make. These fantastically fun fur-balls have been the ruin of many a boot, cushion, or wayward book report, but more important is what they do to carpets, rugs, and furniture. Some more than others, but at some point most fall into bad habits. The stains and odors that result are always a headache, but some can be a particularly big headache when you just can't seem to get rid of them. If you've spent hours on the internet looking for pet stain removal tricks, on your knees scrubbing until your muscles cramp, or trying every product, some less affordable than others, but nothing works, it's time to save the time, money, and trouble, and call the experts.


Best Carpet Cleaning Experts is a family owned and operated carpet cleaning company in San Antonio. Well, more accurately, we're the solution to your pet stain problem. With over 60 years on the San Antonio pet stain removal scene, we are well equipped with both the experience and capability to take the problem out of your hands, and get your carpet, rug, or upholstery back to looking good as new, and not smelling a little too funky for company. You don't have to scrub for another second, we got it from here.
Every method we use is completely soap and toxin free, meaning pet friendly as well as friendly to the environment. We utilize the most state of the art cleaning tech to make this possible, and to operate with the maximum effectiveness and efficiency. By doing this we can save you time, money, and frustration. We can also save you the trouble of wondering about your options without all the information you needs. Always, a point is made to keep an open, honest dialogue with you, our valued customer, about what the best course of action is with your damaged property. Whether it's better to clean or replace, we'll let you know outright instead of wasting your time and money, and letting you find our the hard way.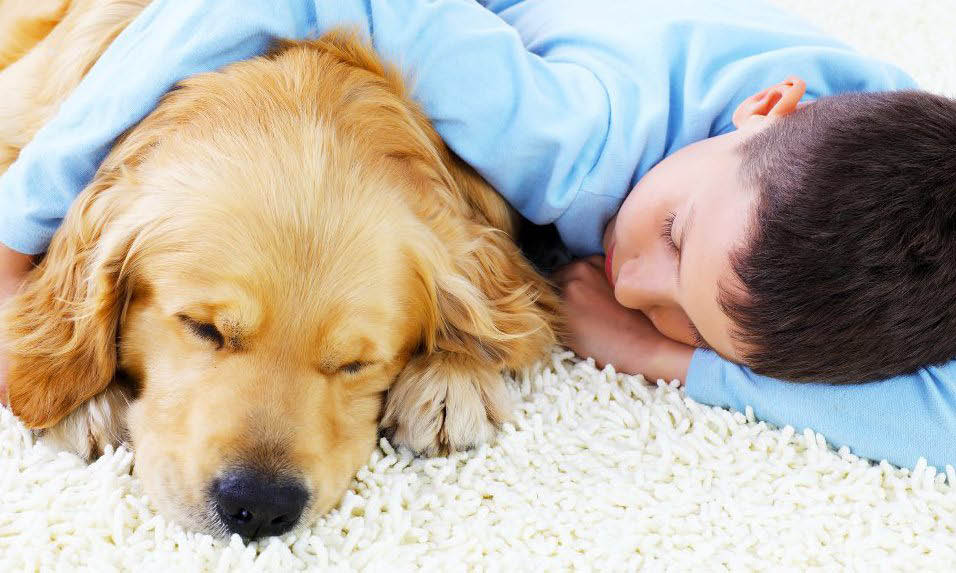 Our professionally personal approach to good customer service stems from our commitment to the people of the San Antonio community, and our acknowledgment of the fact that no 2 customers, let alone their pets, are the exactly alike. And the same can be said for their pets, for that matter. We like to cater our work to fit your individual and preferences and expectations, so that you know you save a say in whats being done with your money and your property. We know your troublesome pets are there to stay, and we want you to know that your carpet, rug, upholstery, or whatever else they get their mischievous little paws on can be too, when you call the experts.
If you find yourself in need of the best pet stain removal in San Antonio, you can call us at 210-857-0682.