Try One of Our Carpet Cleaning or Tile Cleaning Specials
With Best Carpet Cleaning Experts, your affordable carpet cleaning San Antonio; our carpet cleaners are sure to get you a deep steam clean of your home and great service without breaking the bank. Try one of our specials below. You will be happy you tried our services.
The best carpet cleaning San Antonio has to offer.
Compare our prices and experience to other companies. You will see why our company is the preferred carpet cleaner in San Antonio. Best Carpet cleaning Experts has the experience and skilled technicians to clean your carpets the correct way and we believe in giving you the best carpet cleaning San Antonio has to offer.
Our carpet cleaners also give Senior and Military discounts of 10% off our regular priced services. Just show us your military ID. Please ask one of our carpet cleaners when calling.
3 Areas Cleaned Carpet Cleaning Special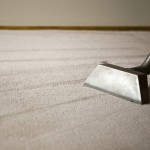 Only $99.99


Reg Price $109
Our 3 Area special is our most affordable cleaning package for small areas. We will clean 3 carpeted areas all for only $99.99. Areas must be less than 250 square feet.

Whole House 5 Areas Carpet Cleaning Special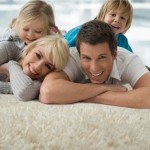 Only $159


Reg Price $229
Our Best Cleaning Special. This is our best value for cleaning your entire home. We will clean a total of 5 carpeted areas in your home for $159.

Tile Cleaning San Antonio Special 20% OFF
Get 10% OFF


our Reg Price
San Antonio tile cleaning special. This is our best value for tile cleaning in San Antonio for your home. Best Carpet Cleaning Experts will clean all of your tile in your home for 10% off our regular price. (must be $100 minimum.)

Our Services
Tile & Grout Cleaning
Why replace your old tile just because of some mildew or discolored grout? We offer tile cleaning and grout cleaning that will make your tile floors look like new again. What's more is the cleaning process removes harmful bacteria, mold and mildew.
Tile Sealant
Best Carpet Cleaning Experts tile sealant process provides a invisible barrier against moisture stains, mildew and grout discoloration. Get your tile sealed after we thoroughly clean your tile and grout.
Drapery Cleaning
We can clean all of your draperies in your home and have them looking and smelling new again.
Dryer Vent Clean-out
Dryer vents can post a serious fire risk in your home. We can clean your dryer vents upstairs or downstairs so your dryer vent exhaust can vent without restrictions or become a danger for fire.
A/C Duct Cleaning
Tired of dust coming from your A/C vents or restricted air flow? Preparing to turn on your heater in the winter but hate that dusty burn smell all ofer your house? We provide air duct cleaning for homes, mobile homes and apartments. Make your home A/C system efficient with air duct cleaning today.
Mattress Cleaning
Have Bed Bugs or a dirty mattress? We can treat and clean your mattresses in your home and make them look and smell like new. (bacterial and or bed bug removal and application is an added charge)
Benefits of Carpet Protection and Tile Sealant
After we have cleaned your tile, carpeted Rooms or entire home, we will gladly add our Carpet Protection System or a Tile Sealant to them (additional charge may apply). This will help protect your carpets and tile against dirt and debris being able to penetrate the surface again. Our Carpet and Tile Protection Systems will also allow you to clean up spills without any staining occurring. The cost of our Carpet and Tile Protection System is very affordable and a great way to get more life out of your fabrics and floors. It also has a fast drying time of less than two hours. Read more about our carpet stain protection. We believe we have the best carpet cleaning San Antonio has to offer.
Schedule your cleaning today and have Best Carpet Cleaning Experts take care of all the cleaning in your home. We are your #1 choice for carpet cleanings in San Antonio.