Carpet Cleaning San Antonio – Maintaining Your Carpet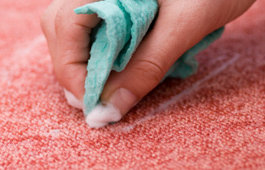 It is vital for the survival of your carpet that you have a great maintenance program in place. You also want one that is affordable and I understand that. Taking care of your carpet will help you in making it last longer as well. It will save you money because you won't be replacing it as often. Our carpet cleaners can also help you with a routine maintenance program.
I also know that my customers are very busy, and they have plenty of other things to focus their attention on than just their carpeting. This is why our cleaning company is proud to introduce a great maintenance programs that will work for any schedule. It has proven to allow people to keep their carpets and upholstery looking magnificent and many know to use our carpet cleaners for their regular cleaning maintenance.
Best Carpet Cleaning Experts, the Best Carpet Cleaning San Antonio Demands.
You may find that one or several San Antonio carpet cleaning maintenance programs can help you to do so. We offer area rug cleaning, upholstery cleaning, and wall to wall cleaning services. Our carpet cleaners will come out on a regularly scheduled basis to take care of your San Antonio carpet cleaning for you. Our qualified technicians will get the job done right every single time too. You can trust our company to provide the best carpet cleaners San Antonio loves.
We will keep track of when your next cleaning appointment is scheduled so you don't have to. As a courtesy we will contact you by phone, mail, or email to book your next appointment. Depending on your carpet cleaning needs it may be at monthly, three month, four month, or six month intervals. You get to decide and you can change your mind at any time.
Best Carpet Cleaning Experts The Cleaning Pros
We are confident in our abilities to offer you low cost carpet maintenance programs. We only use the best products and all of them are environmentally friendly. We don't expose you, your pets, or your carpets to anything toxic. You will love coming home and finding that the work has already been done for you.

To ensure your carpeting stays as clean as possible between our service dates we offer DuPont Teflon Carpet Protector as well. This is a type of protective coating that will help to keep dirt, water, and stains from penetrating your carpeting. With regular carpet maintenance you can be sure that your carpets and rugs will also last you a long time as well as look great.
This is going to ensure that your home and your business are also going to be healthier for you to be in. The various allergens that can accumulate will be significantly reduced. We will help you to take care of your carpets and rugs so you can continue to be proud of how they look. Call us today and find out why we have the best carpet cleaning San Antonio has come to expect and love.
Call us today at (210) 857-0682 or Schedule your San Antonio carpet cleaning today and have Best Carpet Cleaning Experts take care of all your floor cleaning needs.