The Steam Cleaning San Antonio Experts

Best Carpet Cleaning Experts offers carpet and area rug cleaning and services to cover all residential, commercial, and industrial cleaning needs, including upholstery cleaning and tile and grout cleaning. We have got you covered in San Antonio Texas and surrounding areas anytime you need cleaning services for your home, office or business. If you are searching for qualified carpet cleaners in San Antonio, give us a call for a free cleaning review.
Call Today… (210) 857-0682
We offer a full carpet steam cleaning services in San Antonio, TX and the best carpet cleaning San Antonio deserves with affordable prices, same day service, and fast response times when you want your carpets and tile cleaned including experienced technicians whatever your carpet cleaning needs.
We offer the following carpet steam cleaning services: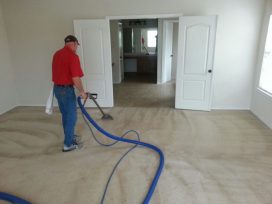 Your carpet when first installed is attractive and adds beauty and charm to your home or place of business. If regularly cleaned by our professional carpet cleaners your carpeting can keep its look and feel much longer. Our cleaning system will restore and preserve the freshness to the carpet fibers, ensuring that your carpet serves its expected lifetime. We have state of the art carpet cleaning machines that remove any dust embedded deep in the fibers, along with mold, dander, and odors and stains from your carpet, to leave the fibers clean and refreshed. Air quality in your home or business will be much higher after we have cleaned your carpets and area rugs, for a healthier lifestyle.
The Best in Carpet Cleaning San Antonio
Best Carpet Cleaning Experts in San Antonio offers a full selection of steam cleaning San Antonio services to suit your office or house maintenance needs, including carpet and area rug cleaning, furniture and upholstery, water damage services, and tiles and grouts cleaning. Contact us today for quality services and the best carpet cleaning prices in San Antonio TX. You can request the full service, where we clean all the items that need cleaning, or only those items you want cleaned as dictated by your day to day cleaning needs.
We clean carpets to a high industry standard, using a method that suits your carpeting, including steam carpet cleaning, shampoo cleaning, hot water extraction, or dry carpet cleaning. Our experts are trained to follow the recommendation of the carpet's manufacturer and their own experience to ensure a result that meets the customer's satisfaction.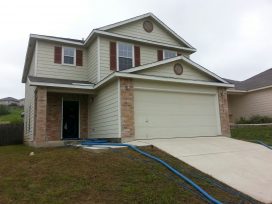 We are only a phone call away. Finding a qualified carpet cleaner in San Antonio for your home or business has never been simpler and our technicians will be on hand to help in no time at all anywhere in this region of California! Our cleaning technique will restore and preserve the freshness of the carpet's fibers, ensuring that your carpeting can regain its look and feel. We use only non-irritant and non-toxic carpet cleaning products, biodegradable and safe on your children and your household pets.
If you have tried Do-it-yourself carpet cleaning it's very possible you have had a measure of success and some bad experiences – faded color patches on your expensive carpet, rippling in your carpeting, or the carpet/area rug shrunk, etc. When you hire our experienced carpet cleaners you are guaranteed perfect results every time! Your carpet is can be restored to its original condition when you first installed it.
Our San Antonio, TX carpet cleaning company is trusted by hundreds of homeowners and businesses because we provide reliable and affordable services twenty four hours a day seven days a week. When your carpets and area rugs need cleaning you know you can count on us for timely service, good customer care, and superb workmanship. Call Best Carpet Cleaning Experts in San Antonio today for steam cleaning San Antonio!
Call now… (210) 857-0682
Proudly serving San Antonio, TX and the following surrounding areas:
Helotes, TX • Shavano Park, TX • Stone Oak, TX • Alamo Heights, TX • Castle Hills, TX • Converse, TX • Live Oak, TX • Olmos Park, TX • Leon Springs, TX • Balcones Heights, TX • Spring Branch, TX • Bulverde, TX • Hollywood Park, TX • Timberwood Park, TX • Universal City, TX • Garden Ridge, TX • Leon Valley, TX • Terrell Hills, TX • Boerne, TX • Schertz, TX • Selma, TX • Cibolo, TX • Fair Oaks Ranch, TX • Windcrest, TX • Grey Forest, TX