Super Clean Means Totally Green from Best Carpet Cleaning San Antonio
Why Green Carpet Cleaning?
Better for the environment! Better for your family! Better for your pets!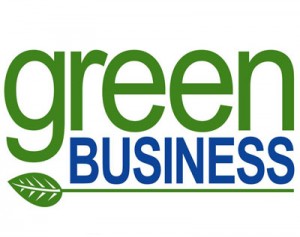 Our green carpet cleaning process is safe for children, pets, and people with allergies. Our natural carpet and upholstery cleaning process uses an organic, nanotechnology-based enzyme treatment instead of harsh detergents, which leave residue and actually attract more dirt. By not soaking your carpet and padding, most carpet dries within 2 hours. (Heavy traffic areas may take longer to dry.) Since our process does not soak your carpet and padding, there is no shrinkage during drying. Our San Antonio carpet cleaners are qualified technicians, bonded and insured, many of which have over 20 years experience with rug and upholstery cleaning and over 30 years of experience with carpet cleaning.
Green Carpet Cleaning San Antonio
Why and how are we different?
Many San Antonio carpet cleaners out there claim to use green products, but are they really green? The answer is no! Not really They have green on their website, but when the pre-spot and pre-treat, it's all chemicals. Their green clean actually is a system they use to clean your carpets, but they use chemical pre-treatments and use a chemical that is toxic to dry their carpets quickly. We use nothing that is harmful to you, your family or your pets.
Urine Smell Removal in you San Antonio Carpet
We love our pets! Have a new puppy? A cat that sprays? Hate the ugly yellow stain and stinky smell? Have you tried one product after another only to find the stain and the smell are still there once the carpet dries? That's because the products from your local pet store do not include a special live enzyme used to neutralize pet odor. In order to remove dog urine odor and cat urine, a live active-bacteria must be an ingredient. This bacterium literally attacks the decaying organic matter and destroys it, rather than masking it like so many other pet odor removal products. Best Carpet Cleaning San Antonio uses a special organic active bacteria* to get rid of ugly stains and remove the urine smell from the carpet once and for all! For very small stains and light odors in between cleanings, we suggest ordering a bottle of Anti-Icky Poo. *Please note that urine stain and odor removal is an additional fee.
Our green clean products offer a clean that is entirely Eco-friendly and clean for you and the environment, so you won't have to worry about chemical residue or harsh chemicals touching your family's skin while on your carpets. Our Super Green system is the heart of all of our cleaning. Our San Antonio Carpet cleaning experts use our green clean products while cleaning deep into your carpets, upholstery and tile without the harsh chemicals others use.
Our San Antonio carpet cleaning technicians will evaluate the condition of your carpets upon pre-inspection, review the areas that need to be treated and assess the cleaning needed, use all natural cleaning solution that cleans your carpet down to the padding without damaging it or leaving harsh chemicals or residue that may be harmful to you, your pets and your family. You carpets come clean with the best carpet cleaning San Antonio has to offer.
100% Satisfaction Guarantee | Only The Best in Carpet Cleaning San Antonio

We are so confident of our service that we give every customer a 100% satisfaction guarantee in writing. If you don't like the service we provide, please you won't have to pay for it!
Best Carpet Cleaning San Antonio has the experience needed to clean your carpets in your home or business. Our San Antonio carpet cleaning professionals are experienced in all types of residential and commercial carpets and stains.
Best Carpet Cleaning San Antonio, Your San Antonio Carpet Cleaning Pros
Call us at 210.857.0682 or schedule your carpet cleaning and our experienced San Antonio carpet cleaning technicians we will evaluate your San Antonio home or business and give you a free estimate. Our services are the best carpet cleaning San Antonio offers.